| | | |
| --- | --- | --- |
| | Everyone should have a great profile photo. Everyone has the right to look gorgeous. I love the word gorgeous and I don't think I can ever overuse it. You deserve great photographs of yourself. Let's work together to put the best you out there. Currently booking headshots and beauty portraits in Perth and Melbourne Australia. | |
I meant to post this video by
Gabriel
from a personal shoot that I've been working on since December. This
behind the scenes
is from March this year. Thanks to videographer Gabriel, models
Megan
and Alecia and the lovely makeup artist Phoebe Limanta. The have three images from three separate shoots on this theme entered into the AIPP APPAs this year and I am excited to see how we place. In the meantime if you like to see how a collaborative team works watch the video.
Screen grab below, you can view the video here https://vimeo.com/105716129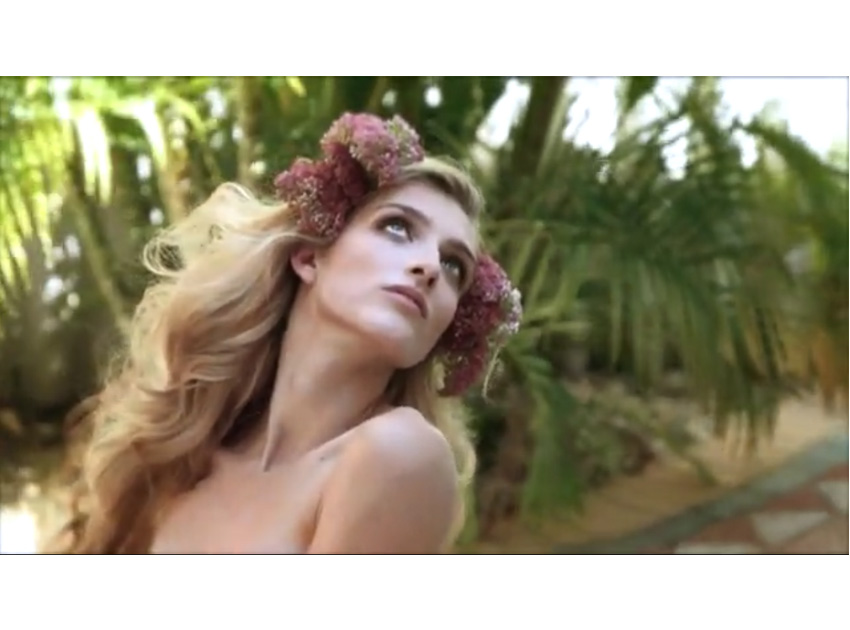 | | |
| --- | --- |
| | |

Nothing beats summer in the States. Long leisurely strolls in Central Park, window shopping in Soho, people watching in the East Village or just hanging on Santa Monica Beach. You are really spoilt for choice on both coasts. Luckily it being summer, meant I was able to use natural light to capture some great headshots from an East Village rooftop in New York to a balcony and well lit white wall in Santa Monica.

All great working holidays must end and I am now back in Melbourne and raring to go. Being winter here means I get to utilize my full lighting kit in studio which I love as I can get great shots and keep everyone warm and dry. In Spring and Summer though, I will take clients to my rooftop, unfortunately I cannot guarantee the same views as a NYC rooftop but the garden still offers views of the water.

See the photos below, everyone has gorgeous makeup, it's not too overdone but it's enough and with the sunshine it gives that healthy glow to your cheeks, bright clear eyes and everyone's brows are on point.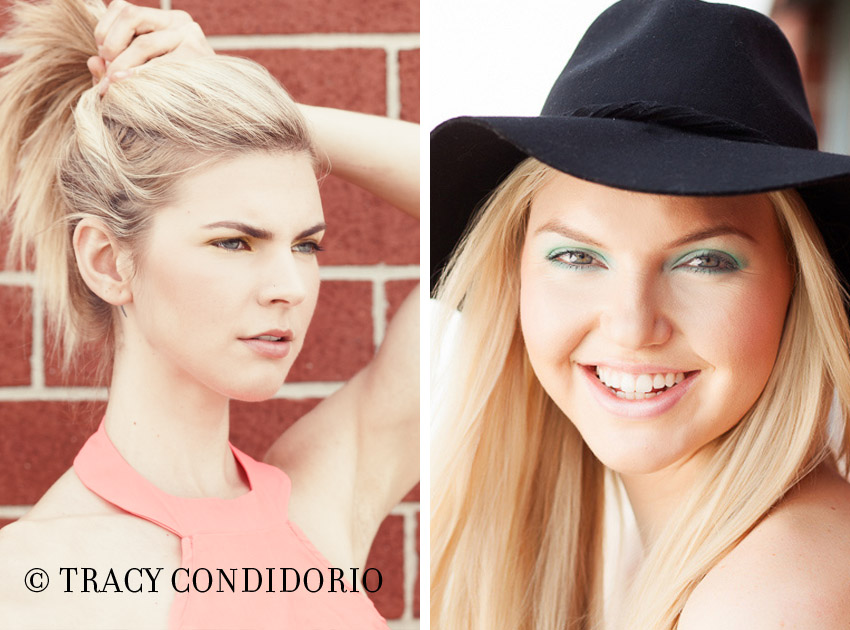 More importantly let's talk about healthy and amazingly delicious food in both these cities. As I've mentioned in previous newsletters, eating clean leads to healthy glowing skin and you can have delicious healthy food when traveling. In case you happen to be traveling to LA or NYC soon: in LA, well really, Santa Monica I loved loved loved Kreation Kafe. To date, they have the best tasting Almond Milk Latte that I have had. If anyone knows of a great place in Melbourne - let me know as I haven't found one yet. Not only was the Almond Latte the bomb, their whole menu is great - the grilled chicken, the breakfast options everything was delicious - sorry I didn't have dessert here so I can't comment on that. Moving on to NYC - I stayed in the East Village and fell for a little dessert place on East 10th St,
Jennifer's Way Bakery
100% gluten free - the pumpkin and chocolate chip cookies were my all time fav. and if you were on the other side of town check out
Hu Kitchen
on 5th Avenue and 14th Street for great delicious meals and desserts!
If you happen to have any burning questions about New York or Headshots feel free to email me as I am happy to offer advice!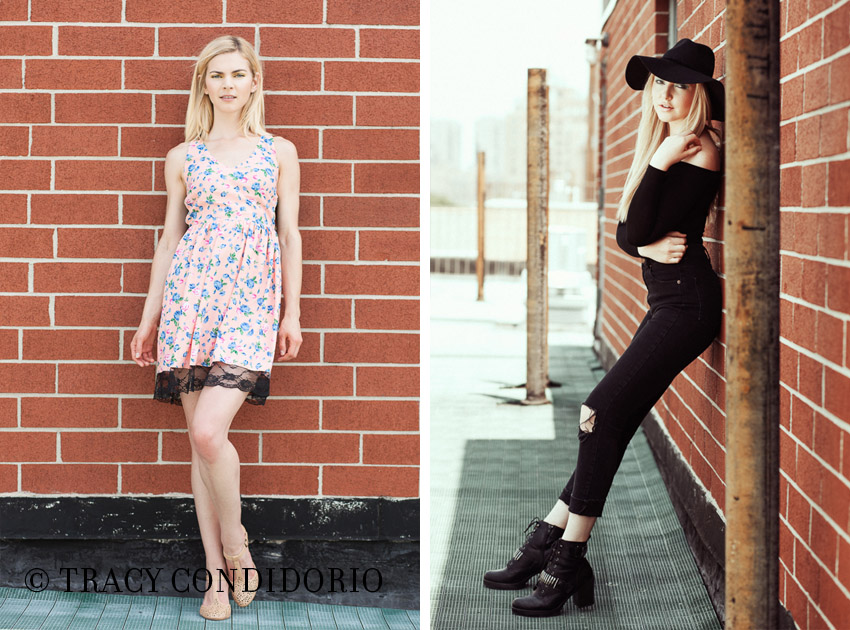 | | |
| --- | --- |
| | |

The June edition is out. The newsletter is all about getting the best from you for your headshot. Now these tips will help you before you get in studio for your headshot and they are also great tips to use before a major meeting! I've posted the full article below:

Let's break this down, you've finally booked in to get that headshot so let's make the most of it by prepping before the shoot.

ONE WEEK PRE SHOOT

Haircut: It's important to wear your new style in.
Cutting your hair a week in advance gives you time to know how to style it.
If you want to try a new look for the session get it styled pre session to make sure it works!

Facials: If you get facials do this one week in advance to make sure you don't break out at your session. If you don't get facials lets start one week of skin prep at home. Clean, tone and moisturize.

THREE DAYS PRE SHOOT

Eyebrows: Women get your eyebrows professionally shaped/waxed/threaded. Your eyebrows frame your face so if there is only ONE thing to do before your session then groom your brows!

Lips: To help if you have chapped lips - brush them with your toothbrush, this is an easy exfoliator and apply balm - Lucas pawpaw cream works magic http://lucaspapaw.com.au

Diet: Hydrate - start drinking your 8 glasses of water per day. Do you want healthy glowing skin then drinking more water and eating healthily will help. Opt for more steamed vegetables, less sugar and fried foods, keep meals lean and healthy. Do not drink alcohol the night before the shoot.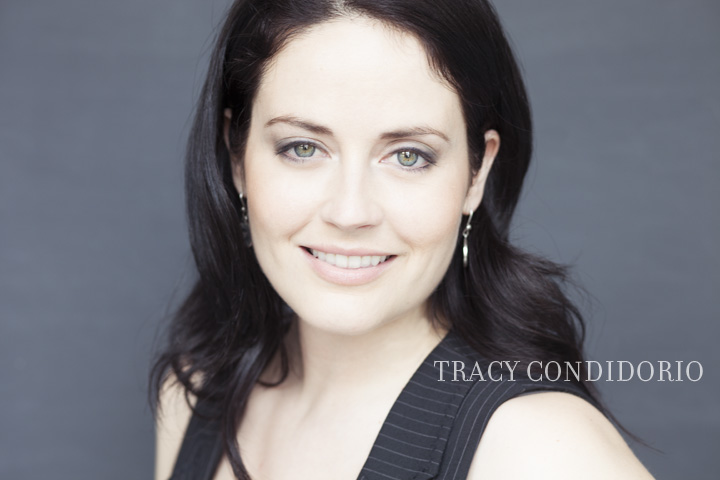 NIGHT BEFORE and DAY OF

Hair styling: Make sure you wear your hair for how your want to be represented.
If you normally wear your hair down and straight for major meetings a slight bounce to your hair is fine but full on curls may not be appropriate.
If you wear your hair up then a professional braid is an option.
Do not try a new look on the day of the shoot - feel free to test and see what you like, but remember, you are representing you, so make sure you are comfortable with the final look that you decide on.
Men bring gel for zhuzhing during the session.

Facial hair: Be groomed and cleaned. If you need to wax and shave - do it. Half beard is a no, 5 o'clock shadow is fine, ensure you are neat and trim.

Sleep: Have a full nights sleep so that you are well rested - let's minimize those dark circles.

Teeth: Brush and floss (I can whiten them in post production)

Lips: Moisturize your lips and say no to chapped lips! Bring your favourite lip colour - no gloss just natural lipstick or a colour that you love!

Food: Eat before you come, nothing worse then having hunger pains when you are trying to look natural in front of the camera!

and lastly, Relax and Enjoy the experience!

To book your headshot with me click the Book A Session button above!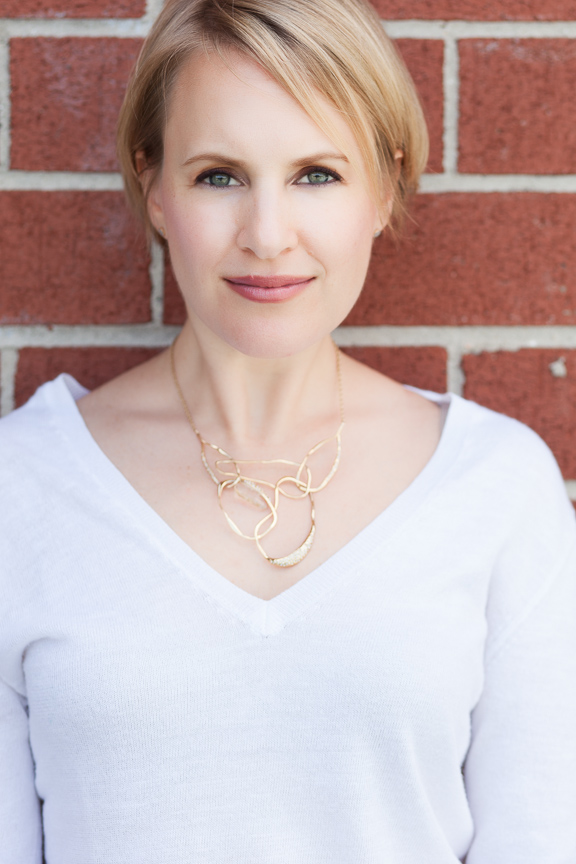 | | |
| --- | --- |
| | |

Megan Hayne is the founder of online clothing boutique
My Style Essentials
.
Megan is passionate about fashion and believes that every woman deserves to feel happy and confident in her own skin.
Megan came in for a new headshot to be used to launch her new
blog
, as we all know, having a personal picture on your blog helps your reader get a sense of who you are. The little black dress she is wearing is from her collection and I love it!! Her goal is to bring you quality wardrobe basics that can be easily mixed and matched together to create endless outfit choices tailored to your own personal style. Click the links above and go check out the boutique and read her blog for handy styling hints!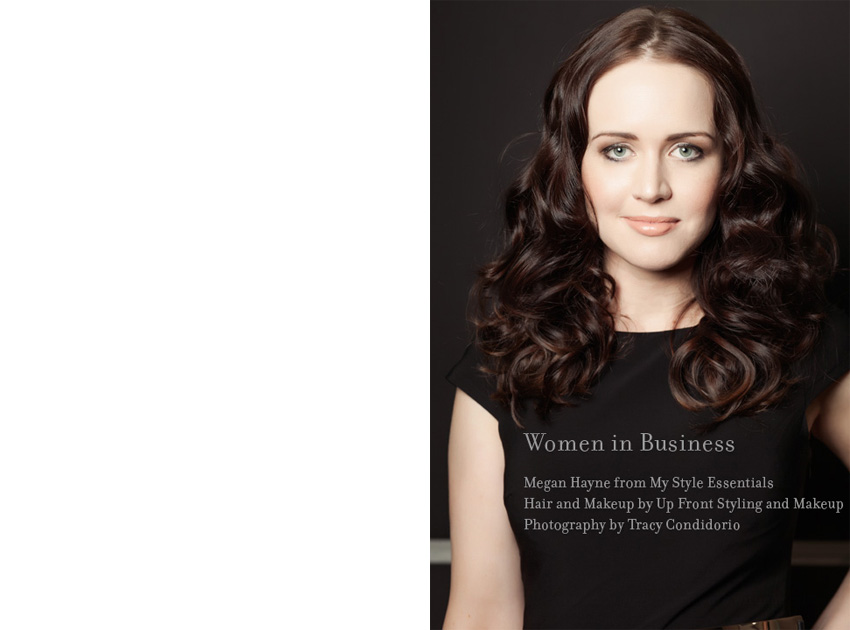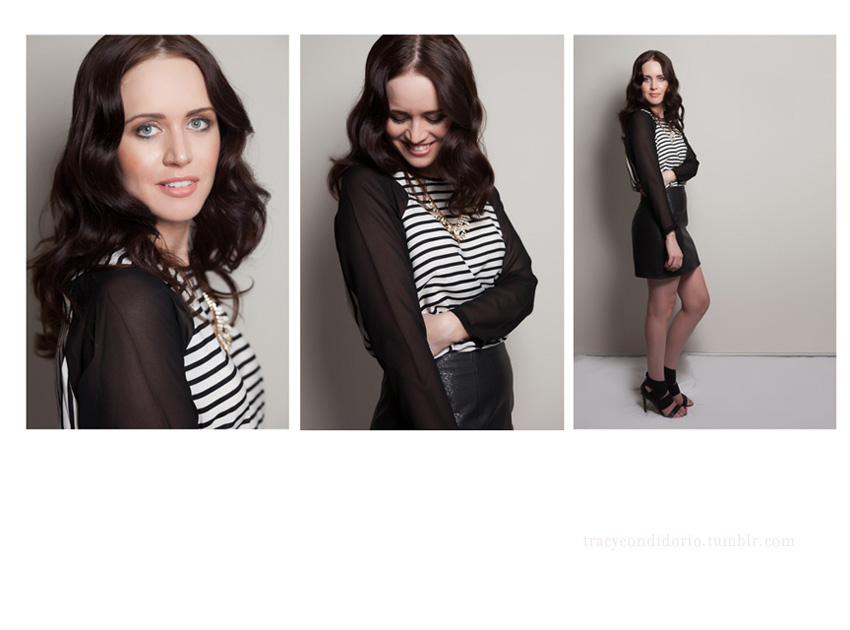 | | |
| --- | --- |
| | |

I was in Perth in March working on a personal project that I have yet to set a date to release and part of the project involved working with Alecia. Alecia is a gorgeous young thoughtful model. Thanks for taking direction so well and freezing in the water for me! These images below were pre the conceptual shoot - simple natural beauty images.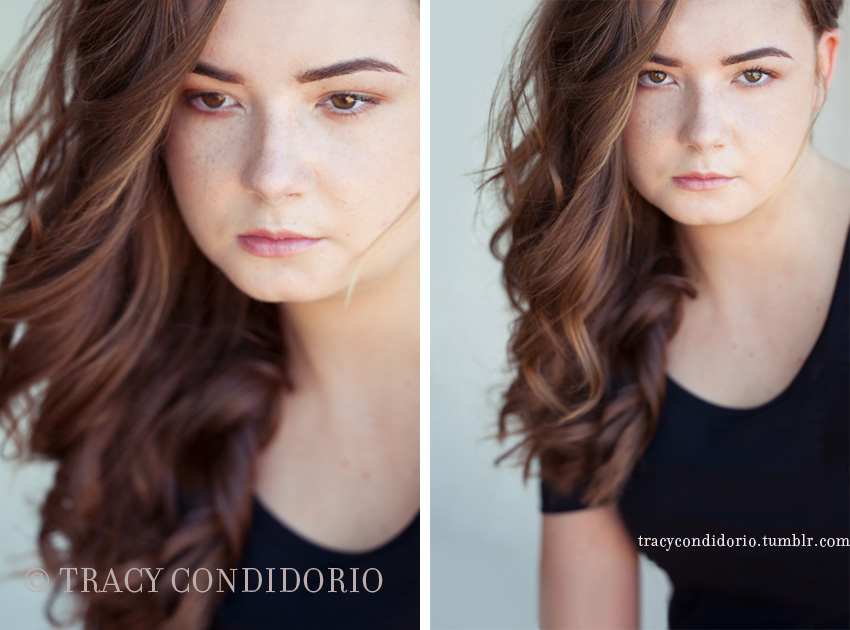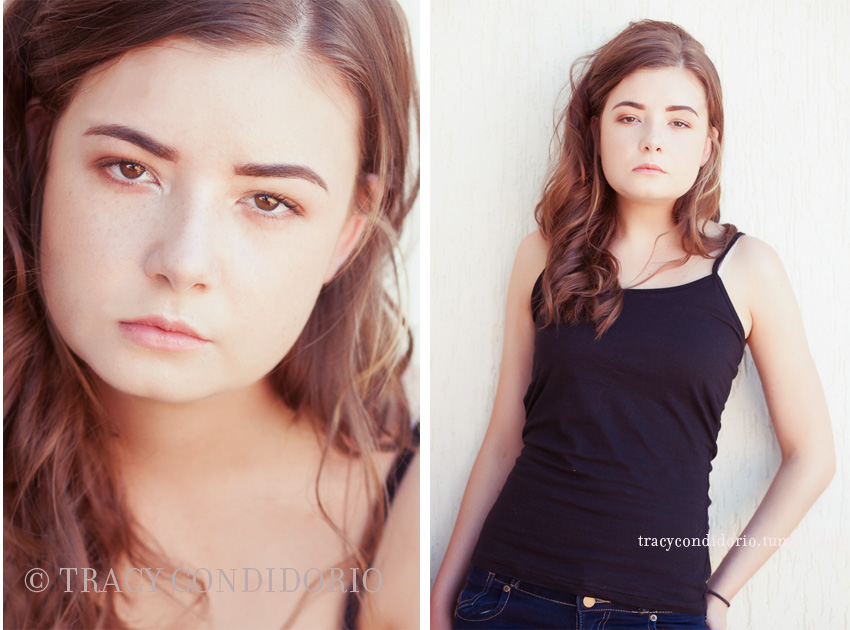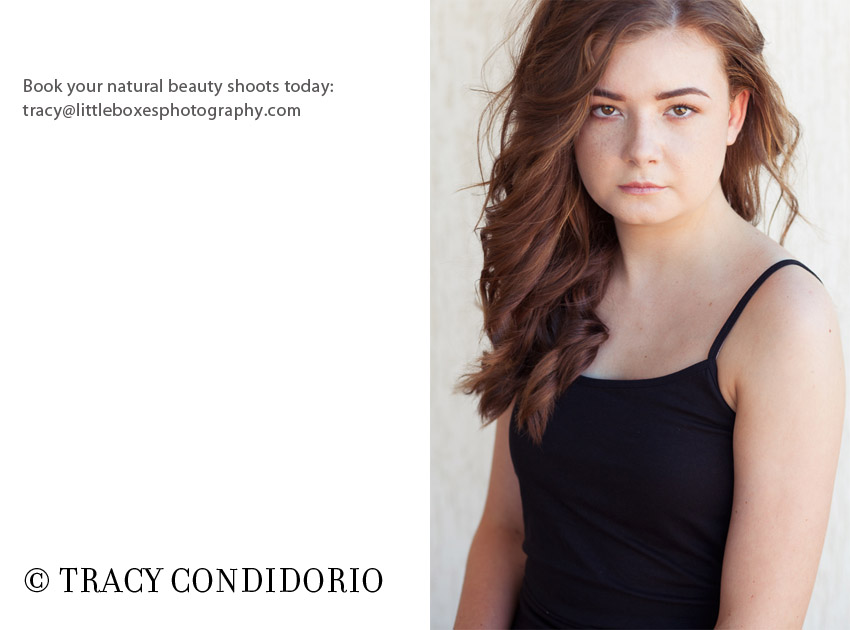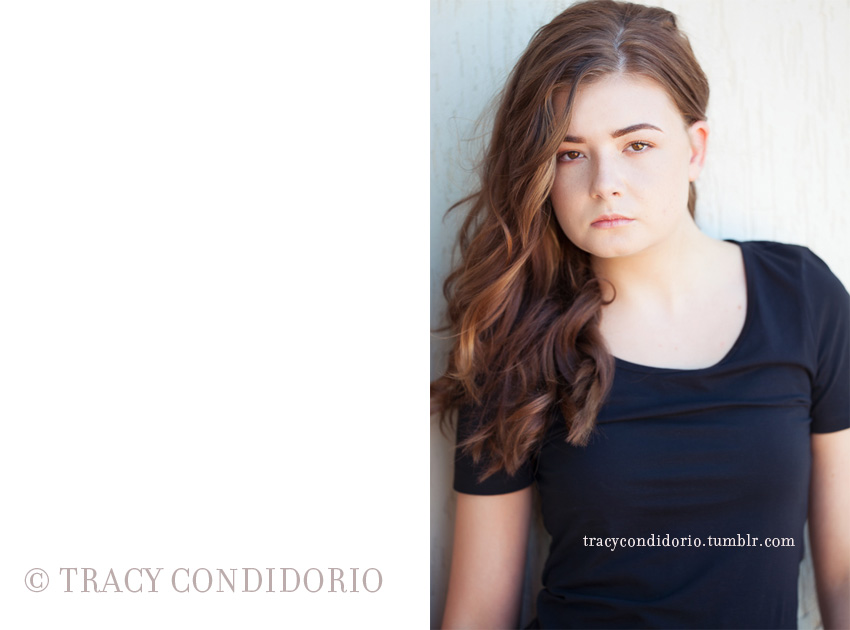 | | | |
| --- | --- | --- |
| | page 3 of 15 | |
©2021 Tracy Condidorio, All rights reserved.