| | | |
| --- | --- | --- |
| | Everyone should have a great profile photo. Everyone has the right to look gorgeous. I love the word gorgeous and I don't think I can ever overuse it. You deserve great photographs of yourself. Let's work together to put the best you out there. Currently booking headshots and beauty portraits in Perth and Melbourne Australia. | |
You've finally booked in to get that headshot so let's make the most of it by prepping before the shoot.

First and foremost hydration is important, so start drinking water, it will give you the healthy hydrated skin that we all want. Hydrated skin looks great in camera.
Opt for more steamed vegetables, less sugar and fried foods, keep meals lean and healthy. Do not drink alcohol the night before the shoot.

Now let's break everything else down.

HAIR

Good hair can make a headshot. Please come to the session with how you normally wear your hair on your best hair day.
For those in need of a haircut, do so a week beforehand so that you get used to your hairstyle and it can grow in a little.
On the day of please comb your hair, messy hair is difficult to fix in editing so please do not believe that everything can be fixed in post. Yes i can remove some stray flyaway hairs but not if we don't have a good foundation to start with. If you opt to get your hair styled, please style it the way you normally wear your hair so that you look like you in the headshots.


FACIAL HAIR

Be groomed and cleaned. If you need to wax and shave - do it. Half beard is a no, 5 o'clock shadow is fine, ensure you are neat and trim.


EYEBROWS

Eyebrows really do frame your face. If there is only ONE thing to do before your session then groom your brows!
When you get your eyebrows professionally waxed/ threaded/ shaped do so 3-4 days before your shoot, If you normally use Henna, this tends to be applied on the heavier side so I would suggest 4-5 days before so that they look natural on the day. For those with sparse eyebrows feel free to fill them in on the day, once again a light touch is best.

LIPS

To help keep your lips moisturised or if you tend to chapped lips, brushing them with a toothbrush works wonders and then applying cream to lips helps tremendously, I am a fan of Lucas pawpaw cream. Lipstick in a shade darker than your natural lips looks great. Wear whatever colour you normally wear and love.

SKIN

As stated above drinking water will hydrate and make your skin look better. Moisturising will also help so get onto this. For those wearing foundation, I prefer liquid foundation as it is more hydrating. No need to apply with a heavy hand we are simply going for a slightly even skintone. Powder foundations tend to appear drier on the skin under studio lights which is why it is not a favourite of mine. Using a touch of blush to the cheeks also give a fresh tone, the main aim is to look like yourself so however you usually present yourself is perfectly fine.

EYES

I will pop your eyes with the lighting, please apply eye makeup lightly. For those that use eyeshadows it is best to keep to light colours that match your skin tone, no need for false lashes they won't be that noticeable in camera.

TEETH

I can whiten teeth in post so please come in with a smile!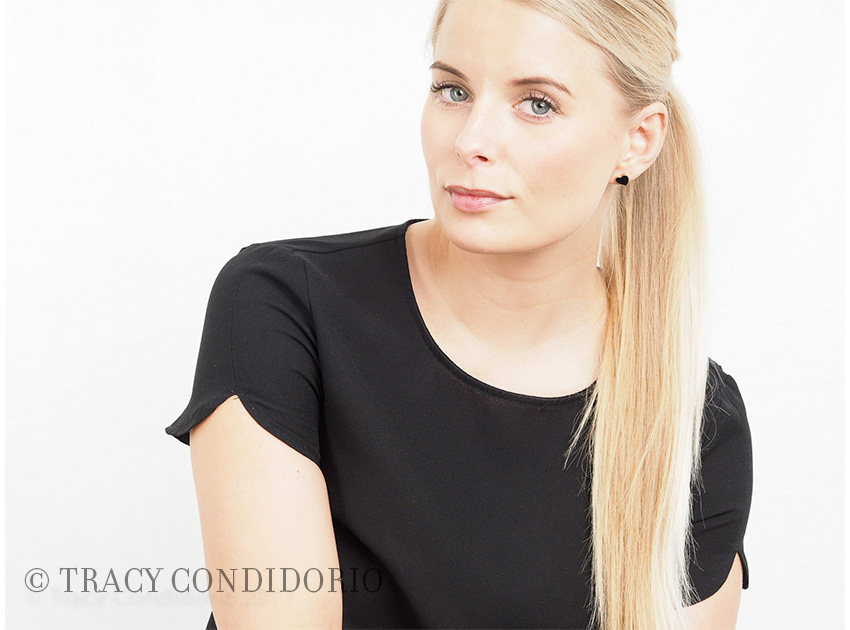 CLOTHING

Keep clothing simple. Clean ironed well fitted clothing works best. One solid colour works best. The best colours tend to be muted - grey, navy, maroon, olive green, blue, black, off white, nothing fluoro - fluoro will reflect back onto your face and you will be tinged with that colour. Solid colours work best so that it's all about your face and not your clothes. Suit jackets look great keep them fitted. Same with dress fitted works best.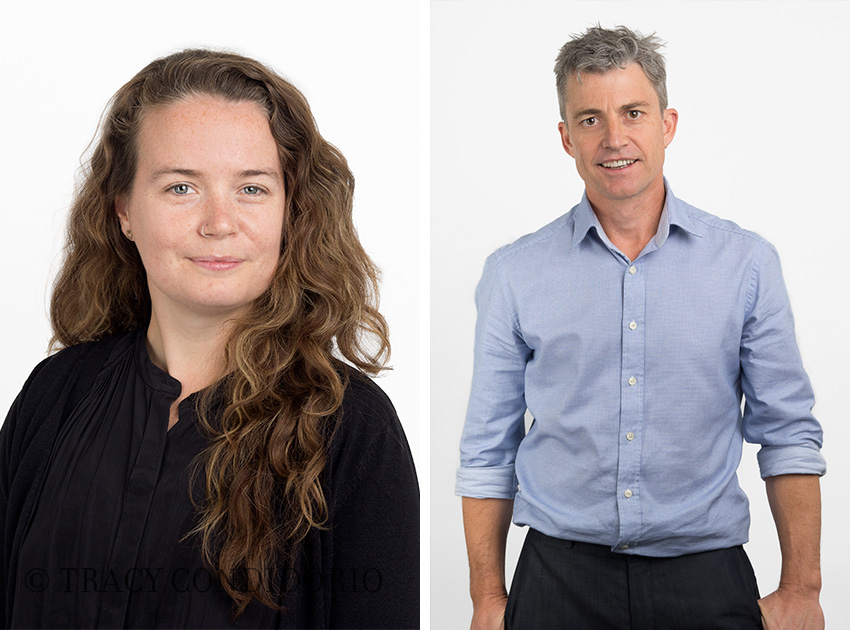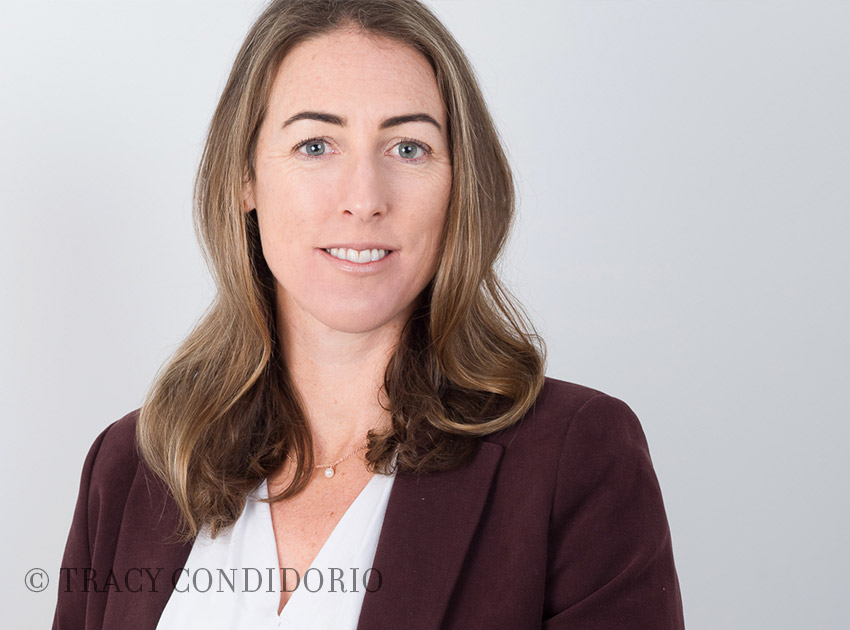 | | |
| --- | --- |
| | |

I moved back to Perth in December 2015, but it wasn't until this year that I admitted that I guess I am actually living back in Perth. Now I am not a shy person once I know you, but, until I know you I'm an introvert. Put me in a social situation with new people and you may not hear much out of me soo this is a rather long-winded way of saying that coming back to Perth and trying to find like-minded people to talk to has been hard. So I decided I wanted to connect with the photography community in Perth and transferred my AIPP membership to WA and also decided that if I was going to give this a go I should enter the WAEPPA state awards. Why not bond over the stressful process of having your work judged by your peers.
I entered a few categories but today I'll show you my two images that I entered from Japan. I'm a little proud as they both scored Gold awards. Very happy to have two golds awarded as a first-time entrant into the WA EPPA
The first shout-out is to PJ at
Fitzgerald Photo Images
. I mean his printing is what brought these two images to life and got me the Gold. Seriously thank you for taking my images to the next level. The second shout-out is to
Andy Yee
who while we were in Morocco said "Do you want to see snow monkeys?" and I was like "umm yes I would" This trip taken this year Jan/Feb 2018 was soo much fun and I'll be sharing more about the trip in a future post but for now here are my images below. Cannot wait to have these up on my wall.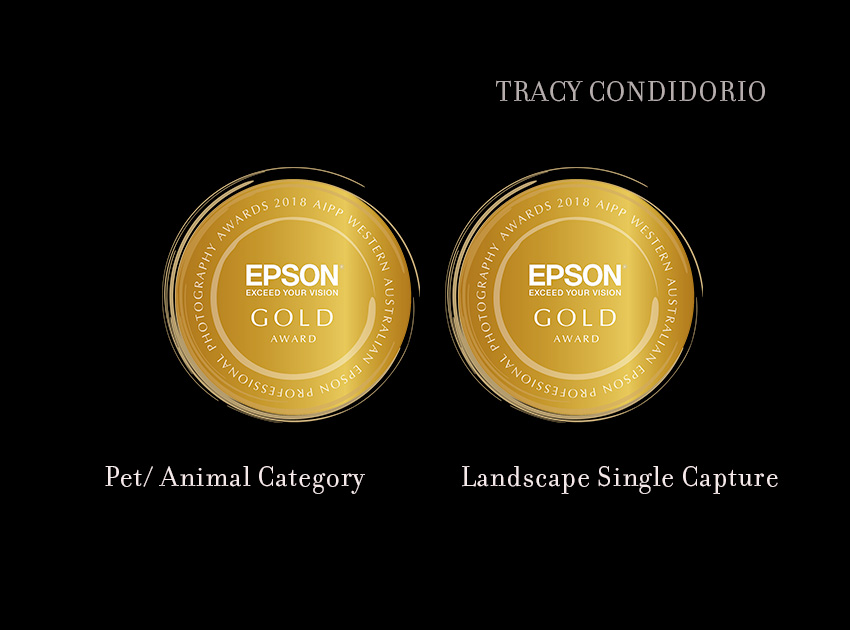 Snow Monkeys in Japan - equal highest scoring print in the Pet/Animal category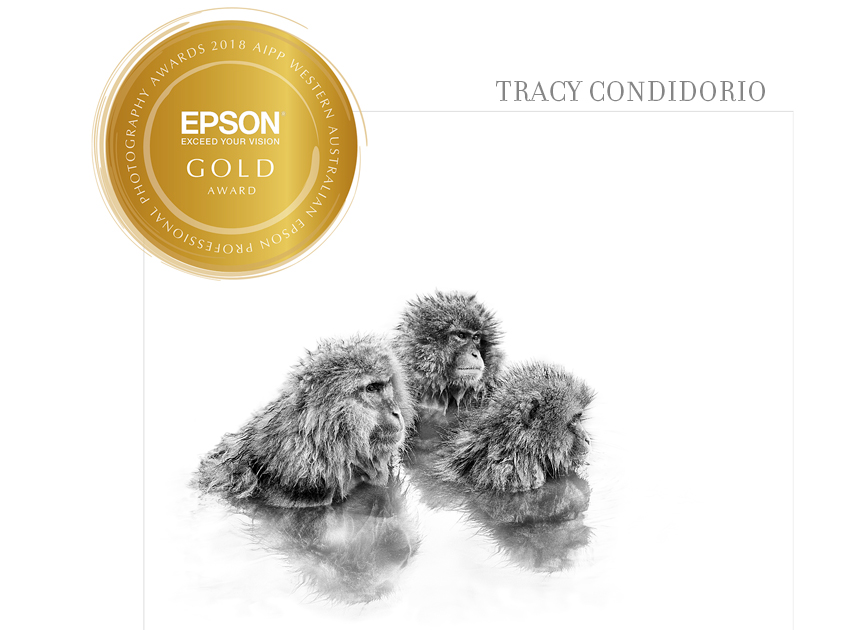 Snow landscape in Japan - gold award in the Landscape single capture category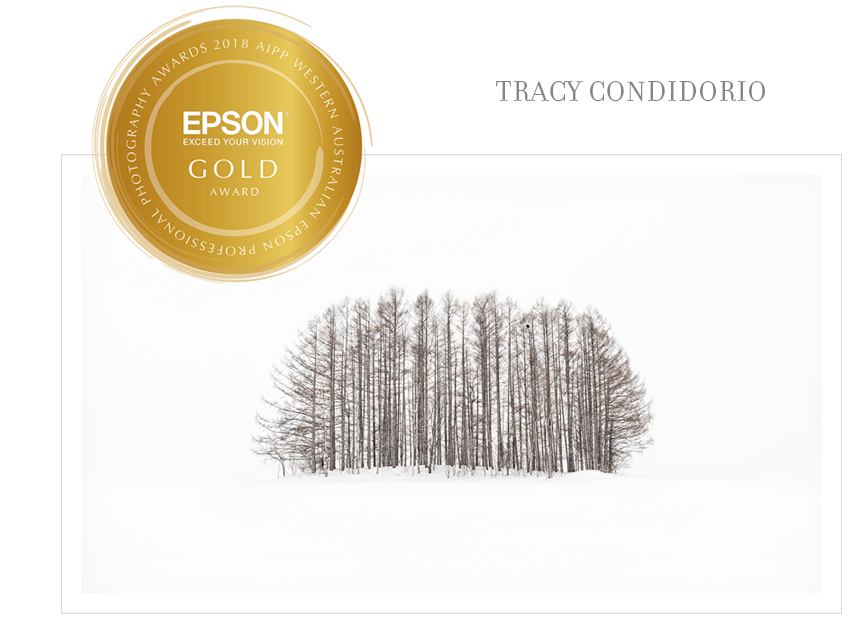 | | |
| --- | --- |
| | |

"So great to work with you Tracy! Such a professional photo shoot in a comfortable, relaxed environment. Under your direction, anyone from the amateur to the professional comes out looking amazing in such lovely portraiture.
I would definitely recommend working with Tracy to anyone looking to for quality headshots."

Anna Catherine
Actor

"You don't just trust anyone with your headshot - we've all had the bad and the okay. Well, it's time to experience the great - forget awkward and stressful. Whether you need a 'straight' corporate shot or a more creative reflection of you, she knows what to do and how to get the best of you. Thoroughly recommended."

Alice Chiew
Consulting - Business, Marketing & Digital Strategy // Non Executive Director


"I recently sat for my website headshots. I was nervous because I don't tend to like photos of me - ever! I was completely impressed with the professional manner Tracy adopted when working with me. She worked through wardrobe choices then helped me to achieve the right look from behind her camera. I am SO impressed with the results. I felt calm and supported throughout the shoot and I highly recommend Tracy for this service. She's a calm and competent professional."

Leonie Abbot
Wellbeing Architect (Consultant.Trainer.Coach) at Catching Smiles


"Tracy is extremely talented and dependable. She provides beautiful work and follows through on her projects and word. I would absolutely recommend her to anyone looking for a photographer or beauty portraiture!"

StevieAnn Nance
Executive Assistant at General Atomics


"Each photo that Tracy takes not only shows the outer beauty but captures the inner beauty of the subject. She knows what works and what does not. When you work with her you trust her with everything, as she knows the right lighting, right background and poses which make you look like a model"

Farnaz Farhadi
Financial Controller ANZ at Electrolux


"Tracy was a delight to work with. Very accommodating and professional, I had a feeling as soon as I walked into her studio that the results were going to be great. I was very happy with the headshot session and I have received many positive comments and inquiries from the photos I have used for my acting resume. I would recommend Tracy for any portrait photo shoots you need."

Jayden Chivers
Actor, Personal Trainer, Corporate Health Consultant, Body Composition Consultant


"It was an absolute pleasure working with you, Tracy! Very professional and easy to work with; the shoot was relaxed, enjoyable and I am amazed at your ability to achieve so much variety and diversity across the photos taken. I would definitely recommend Tracy for your next photoshoot. One of a kind! Thanks so much for the speedy processing of the photos, too - makes life much easier! "

Rory Dempsey
Actor


"Tracy shot a section of my portfolio in several outdoor locations in Boston. She is a consummate professional who came up with several original concepts. The results were phenomenal and arrived in a timely manner"

HEATHER KENNEDY
Senior Manager, Workforce at INVICTUS GAMES Orlando 2016

If you are ever out with me you may hear me raving about profile photos and why I think everyone needs one. I have raved so much that my friend Mark sent me a link to a great article about the importance of headshots for your linked in profile - you can read the article at
Lifehacker
and once you've finished feel free to read
my article
and if you are in Melbourne come book in for a headshot now.
I have limited availability for the remainder of May and June as I have work travel commitments outside of Melbourne, June 10th will be my last available date for this financial year,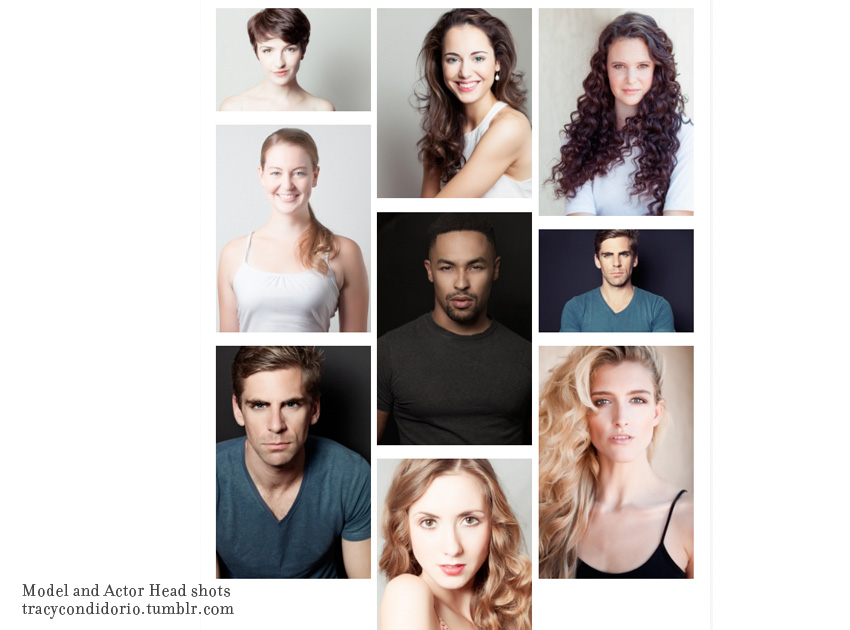 | | |
| --- | --- |
| | |

To mark the new year and SUMMER in PERTH I am offering 6 stylized beauty shoots.
It can be the water shoot or an in-studio fashion session
Full hair, makeup and we will discuss wardrobe.

These commissioned sessions are a collaborative effort between myself and my subject.
This is a unique experience where the portrait is created thoughtfully and intentionally.
Each print is unique and printed on the finest archival papers.

For January you will receive internet ready files to go along with the purchased prints as my gift to you.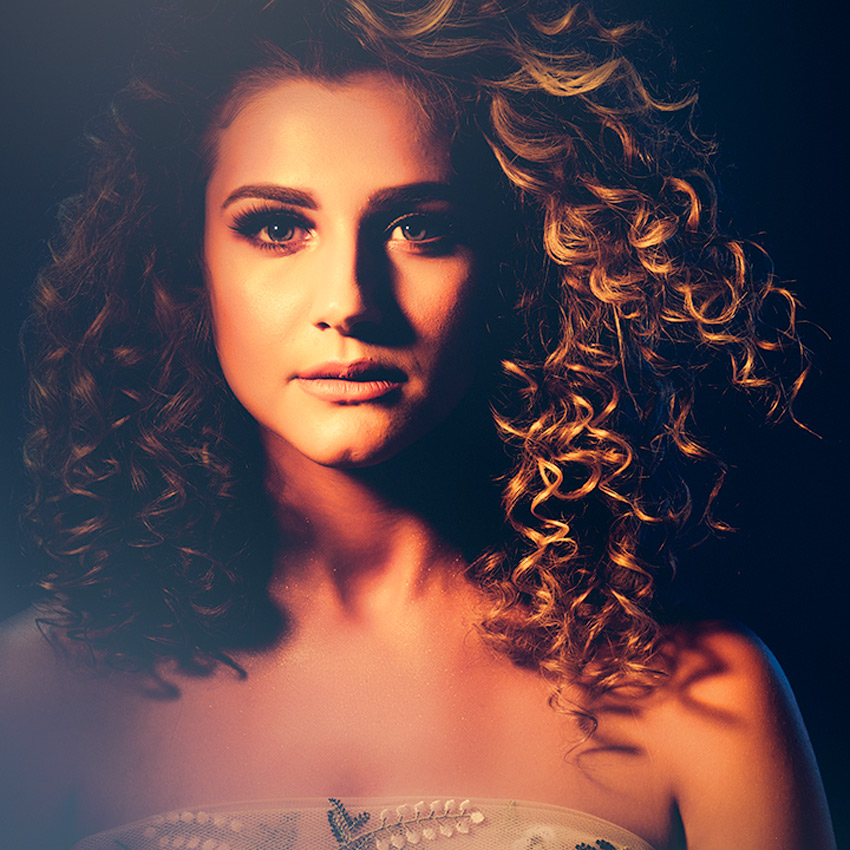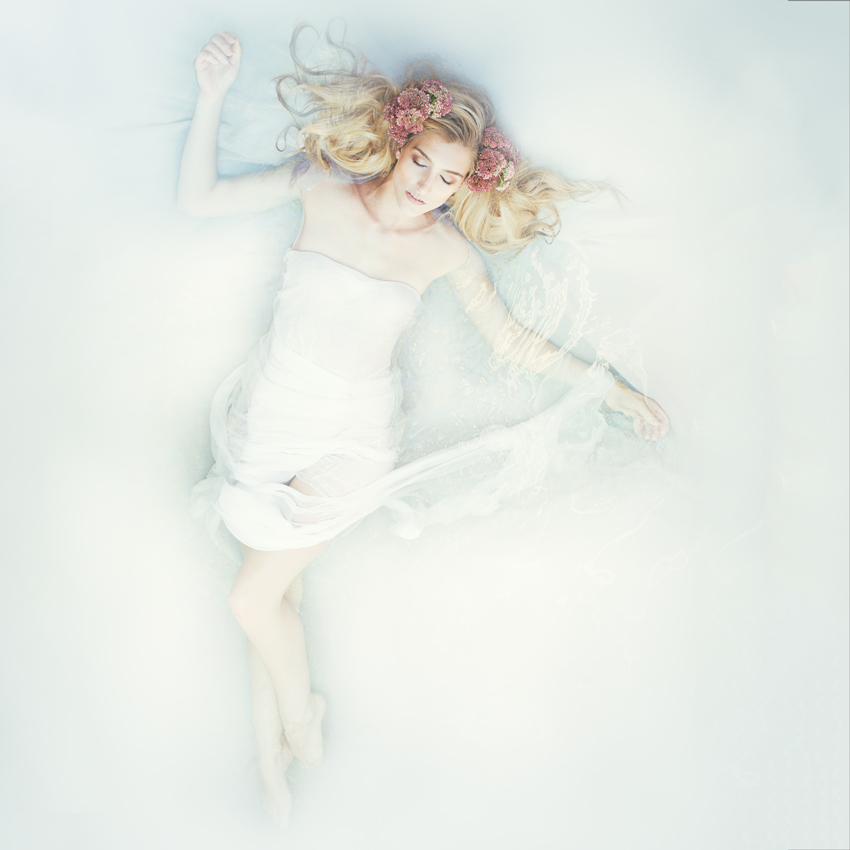 | | | |
| --- | --- | --- |
| | page 1 of 15 | |
©2023 Tracy Condidorio, All rights reserved.